New realization in Noale (Venice)
6 August 2020
A tailored coating with true facing bricks.
In Noale, in the province of Venice, we carried out an intervention in which the architect's idea was clear from the beginning: to create a surface similar to wallpaper.
The rhombus weaving has the particularity of having a different color than the base bricks so as to require visual continuity even on all corners of the building.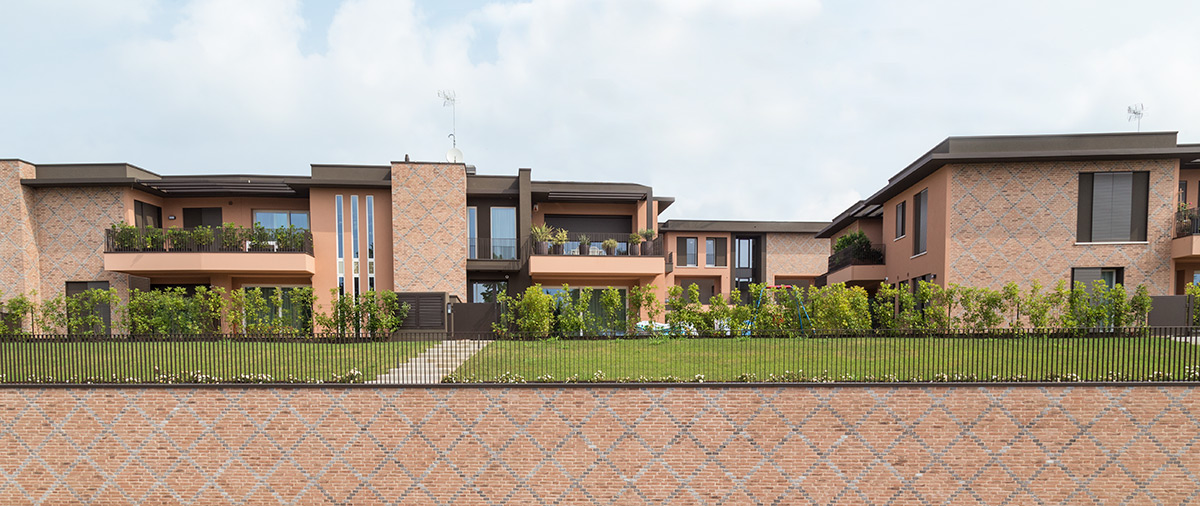 The difficulty was to reconcile the modularity of the bricks with non-modular masonry.
The design work was fundamental, which was carried out piece by piece with constant surveys on site.
ISOVISTA: THE ONLY SOLUTION FOR THE MOST PARTICULAR ARCHITECTURAL CHALLENGES.